Thousands Join Campaign to Get Stevie Nicks to Work McDonald's Shift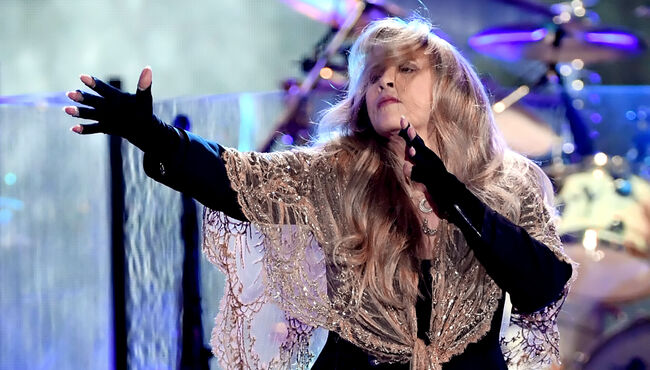 Only time will tell if a pun is enough to get Stevie Nicks to work the counter at a fast food restaurant in England, but several thousand fans of the Queen of Rock and Roll are still hopeful.
Nicks, who is about to become the first woman to be twice inducted into the Rock and Roll Hall of Fame, is the subject of a Facebook campaign to get the Fleetwood Mac front woman to do a three-hour shift at Fleetwood, England's local McDonald's this coming September.
More than 2,000 people have said they would attend such an event, while another 13,000 fans counted themselves as 'interested.' A McDonald's spokesman attempted to explain the idea to NME in a pun-filled statement.
"We've heard some rumours that Stevie Nicks might be keen to visit our own Fleetwood Macs. Next time she's in the area we'd be delighted to welcome her for some sweet little fries before she goes her own way..."
Neither Fleetwood Mac nor a representative for Nicks herself has responded to the campaign.
Judging by Fleetwood Mac's itinerary, the next time Nicks and the band will be in England will be June.
The reason for the September 28 date is unclear.
Photo: Getty Images

Maria Milito
ON AIR: Weekdays 9AM-2PM. Maria Milito, a native New Yorker, has been heard on Q104.3 since 1996 playing your Beatles and Workforce Blocks!
Read more